FileCast - A personal webserver
Everyday problem: a file needs to be transferred from a desktop computer to an iphone, an android tablet or another pc somewhere in the LAN, but installing client software is either not possible or practicable.
FileCast provides a simple, hassle free solution for sharing files and directories between computers via the HTTP protocol. All that is needed on the smartphone or tablet is a webbrowser and optionally a QR code scanner app for easily copying the download url.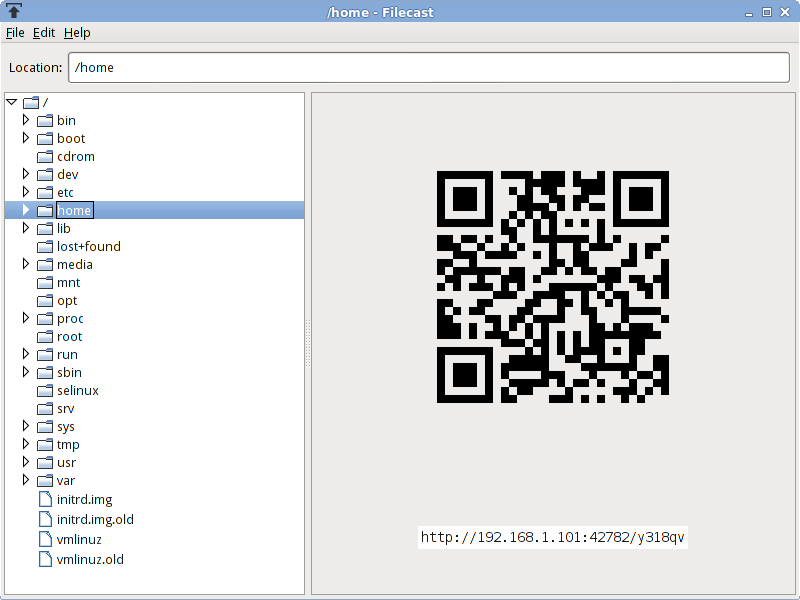 In particular, FileCast was developed to be a companion app for Raccoon.
---