Raccoon - Google Play desktop client
Raccoon is an alternative GPlay client, allowing for accessing the market from your desktop computer and storing Android APK files in a private depot on your hard drive. Why take this detour and not install apps directly on your device?
Devices running stock lack market access.
Caching apps in your personal depot on your own hard drive protects your investment as it enables you to block and/or revert unwanted updates.
Not having to connect your device with a Google Account means less exposure for your credit card and therefore improved security (children are especially known for creating a financial disaster for their parents by buying gold coins and other ingame currencies by accident)!
Click here for a more complete list of reasons why you should consider using Raccoon and here for why not to use webservices.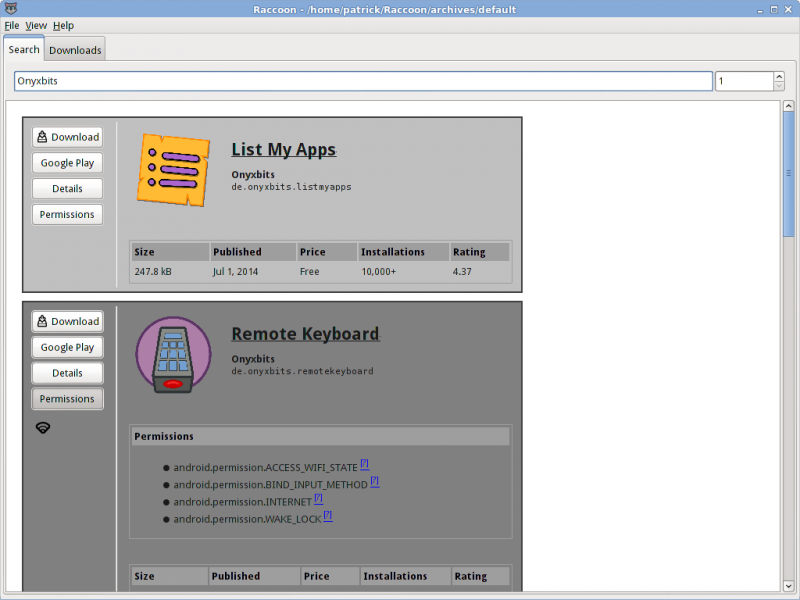 Screenshot: apk download Screenshot: depot view
For more information and how to obtain Raccoon, please see the links in the sidebar.